Roofing and storm damage repair experts
Construction Colorado
We provides professional and efficient roofing services. Our Residential Roofing Experts will answer any question you have.
Free Inspection
We are eager to find out about your Roofing needs and provide a timely solution for them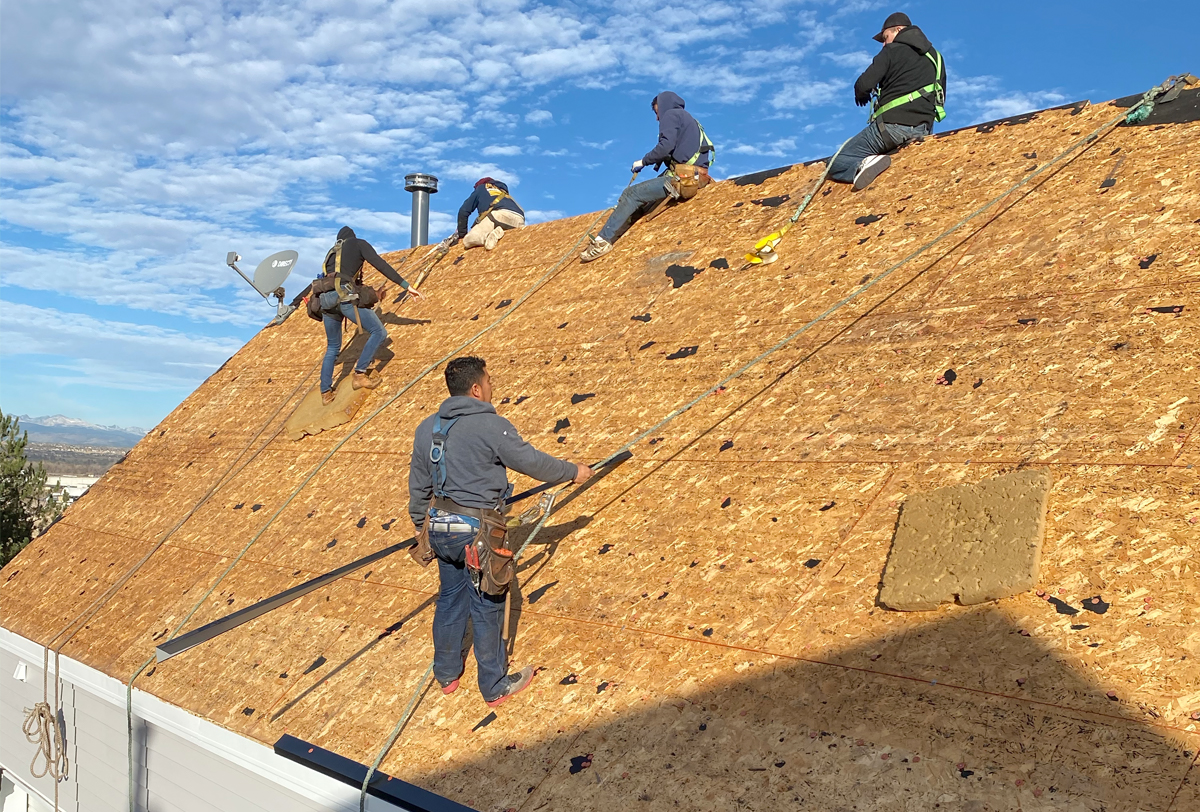 About Us
Construction Colorado is a locally owned and operated Colorado company. We are looking forward to offering you our ample experience on construction, restoration, and repair projects.  
Our services include residential roofing, commercial roofing, Hail damage claims, and gutter installation. We guarantee reliability, communication, integrity, respect and high quality work.
You can trust us for any gutter or roof project. Our experienced and dedicated crew will deliver the quality service you deserve. We possess the knowledge to perform the best solution for any situation. We take pride in providing the best installations and repairs in the business.
Our clients turn to us every time they need our service because we build a relationship treating them with care and consideration. We will successfully resolve your demands. No job is too small or too big. You will always receive a warm response from our hand-picked crew.
We are eager to help our clients in any way. This includes financial solutions and special service delivery. We also take the necessary precautions to protect them. Social distancing and mask wearing is implemented when attending your space. We carry most of the contracting processes online. Inspections are done outside your home.
It is very important to perform regular maintenance on your roof in order to increase its longevity, reducing the risk of expensive leaks. Commercial and Residential customers rely on us to preserve their spaces because they know that in the long run we are making them save money.
Construction Colorado will help you to handle your hail damage claim. We will assess the damage before calling the insurance company. If there is enough damage, only then, we will contact your insurance company. We are roofing, storm damage repair and insurance claim experts that will save you time and money.
Do not hesitate about hiring their services. Everything has been amazing. The team was able to answer any question throughout the whole process. Amazing support. Professional and efficient.
Construction Colorado provided a personalized service to suit our every need. They were willing to adjust their options according to our feedback. They are also very open to organize agreements with us.
The whole process was fast and efficient. The team was responsive and solutions were issued and delivered quickly. They were respectful, understanding and clear about the recommendations.
Coupons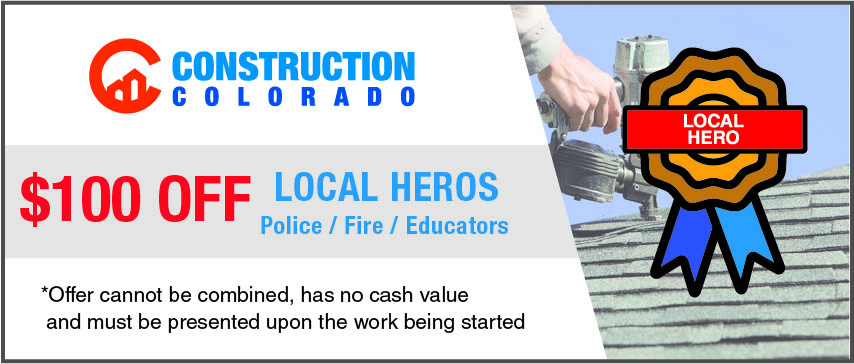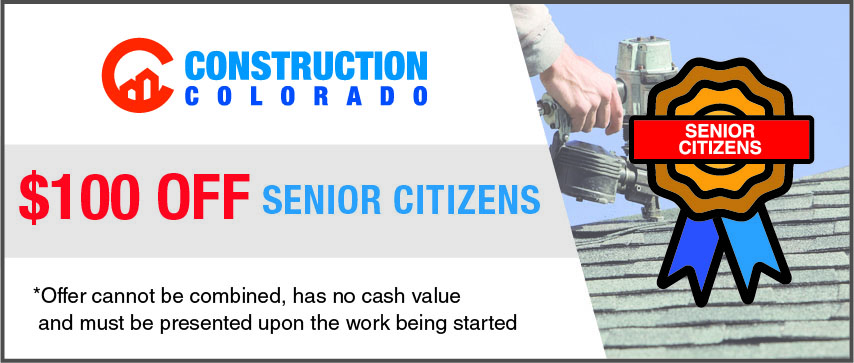 Contact Info
We are eager to find out about your Roofing needs and provide a timely solution for them.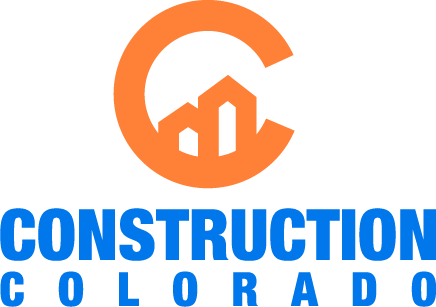 Referral Program
Get the credit that you deserve for referring future clients to our business.