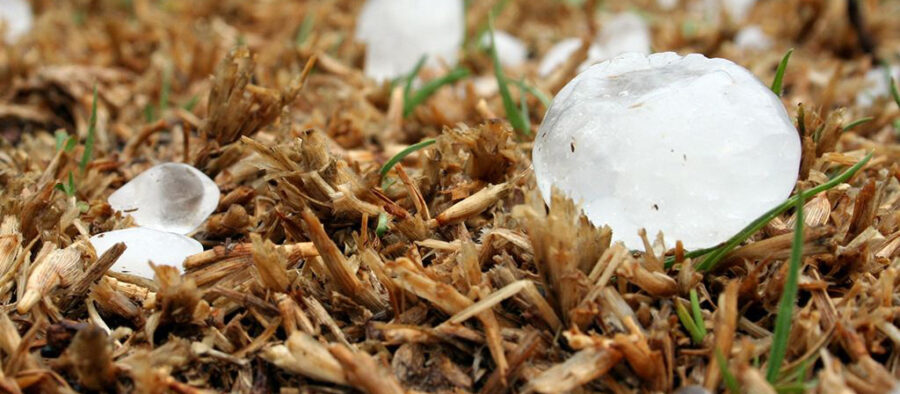 Homeowners insurance protects them against losses due to damage beyond their control.
Insurance providers know that a new roof is more cost-effective than replacing valuable contents inside the house. For this reason, hail damage often results in a full roof replacement.
Since the companies increase the rates in one area according to the severity of the storm, if you don't file a claim you will pay for everyone else's repair, except yours.
Take into account that the insurance adjuster represents the insurance company's interests. To protect your interests don't rely only on the adjuster's inspection.
After a hail storm, it is imperative to do an assessment to prevent further damage, such as leaks and wind damage which will result costlier to you.
The assessment of your roofing system should check aluminum parts such as air conditioning units, roof vents, gutters, windows, doors and exterior finishes. If these elements exhibit dings or dents from hail it's possible that your shingles have also been affected.
Documentation of the damage, which shall be done as quickly as possible, will include pictures and videos of the shingles, siding, and exterior attachments that have visible hail damage. A photograph of the actual hail is helpful too. Take note of the date and time of the storm. This information will be required by the insurance company.
We will assess the damage before calling the insurance company. If there is enough damage, only then, we will contact your insurance company. We are roofing, storm damage repair, and insurance claim experts that will save you time and money.